The below is only a small sample of the type of procedures performed by Dr. Nadjibi everyday in his office. For a comprehensive smile analysis of your smile or to see more before & after pictures, just give Marin Dentistry a call. This patient had worn his upper teeth from years of grinding (bruxism). Dr. Nadjibi restored his teeth back to their natural shape and length with ten
porcelain veneers
on his upper teeth.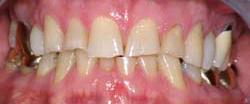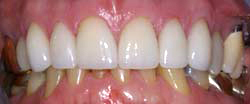 This patient had a bike accident as a young boy. His front teeth were badly broken and needed root canals and crowns. Now, years later, his teeth had to be extracted. Dr. Nadjibi extracted his front teeth and placed
implants
and all
porcelain crowns
.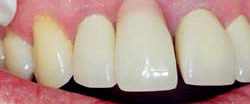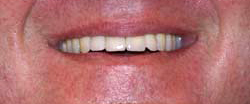 This patient had obvious spacing problems that could have been corrected with braces, but the patient did not want braces. The teeth were restored with
porcelain veneers
and all
ceramic crowns
to improve the appearance.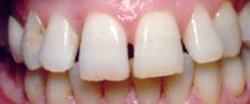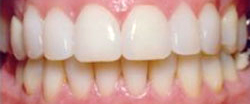 This young doctor had yellow teeth and obvious wear of his front teeth. After
whitening procedures
, Dr. Nadjibi placed four
porcelain veneers
on his front teeth to restore them to their natural state.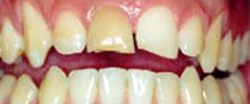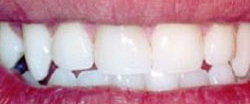 This patient had silver fillings on his molars that had probably been there for more than 10 years. They had re-decayed at the edges of the fillings. Dr. Nadjibi replaced the fillings with
bonded composite fillings
.